Battlefield 2042 release is set for later this year. Electronic Arts (EA) dropped a new trailer on June 9th, giving gamers a glimpse of some of the new features. The official website also reveals details about the Battlefield 2042 maps, one of which is based in India.This makes it the first game in the Battlefield franchise to prominently feature India. To talk about what makes this cool, we should first understand what the word 'map' means in this context.
1. Maps in Battlefield 2042
In multiplayer games, the word 'maps' used as a shorthand term to describe any level where players might face off against each other.All the word really means is an arena for players to play around in.
Popular maps in gaming include Call of Duty's Nuketown, PUBG and PUBG Mobile's Erangel, 2fort from Team Fortress, and classics like de_dust2 from Counter-Strike.
Battlefield 2042 come with seven different maps. One of the maps named Discarded set in a town named Alang. The census town in Bhavnagar district, popularly known as the world's latest ship graveyard. The world's longest ship, Seawise Giant, dismantled here in 2009. Other maps listed on the website include Orbital, Hourglass, Kaleidoscope, Manifest, Breakaway, and Renewal.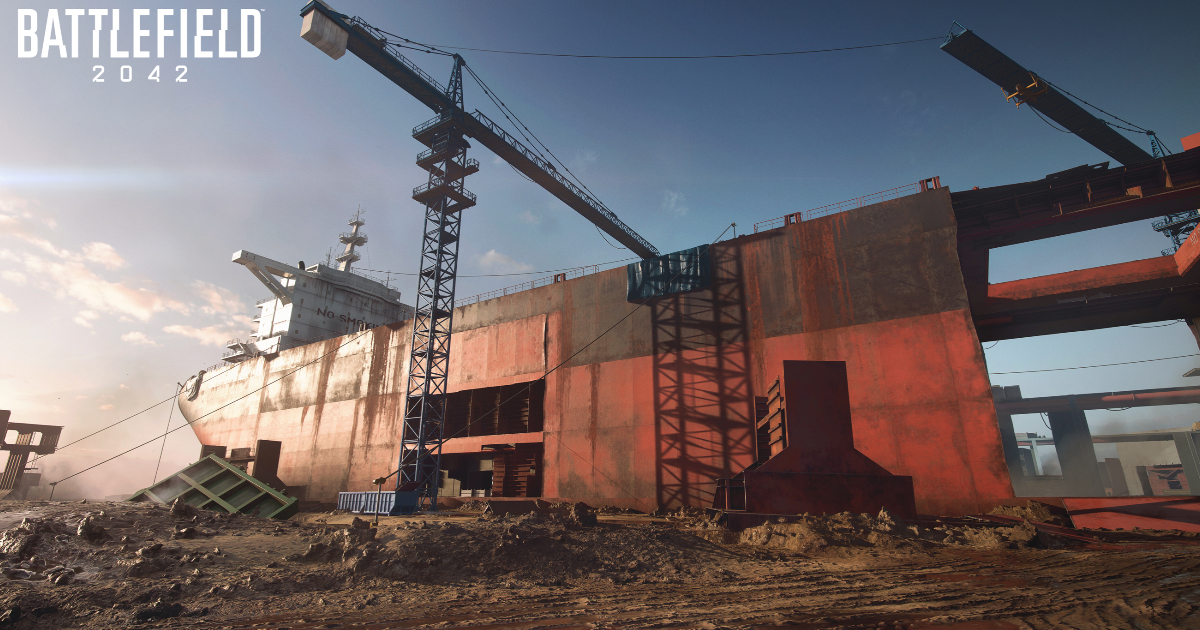 2. Alang in Battlefield 2042
The 'Discarded' map in Battlefield 2042, based on Alang, quite clearly depicts a ship graveyard through the solitary screenshot on the website. Here's the official description of Discarded.The Discarded map seems to have replicated this and incorporated it into the game. A screenshot uploaded on the official website shows a dismantled ship.
Alang regarded the largest ship graveyard in the world, and ships from all over the world sent to Alang for the purposes of salvaging and recycling. Alang, said to recycle roughly half of all ships salvaged around the world.
The longest ship in the world, the Seawise Giant, beached and demolished in Alang back in 2009. The Seawise Giant, so long that it was unable to use the Suez or Panama canals.
3. Release Date & Other updates
According to the report, DICE and Electronic Arts has planned a reveal of the studio's contribution to the Battlefield 2042 game on July 22, as part of the latter's EA Play Live event. It will cost $59.99 on the PlayStation 4, and Xbox One, and Windows PCs from Steam. Meanwhile, if you own a PlayStation 5 and Xbox Series X, be prepared to shell out $69.99 for the game.
EA is also working on a mobile version of the game to take on the likes of PUBG Mobile, Call of Duty and the upcoming Battlegrounds Mobile India.